Online Banking
Online Banking
Cash Management
News & Events
Bank of Crockett Teaches Children to Save 
The Bank of Crockett and the UT Extension Office joined together to help teach children to save...
Are you looking to show off your school spirit?! Your hometown bank now features Chip Debit Cards for our hometown team, the Crockett County Cavaliers! Stop by any of our locations today to get yours!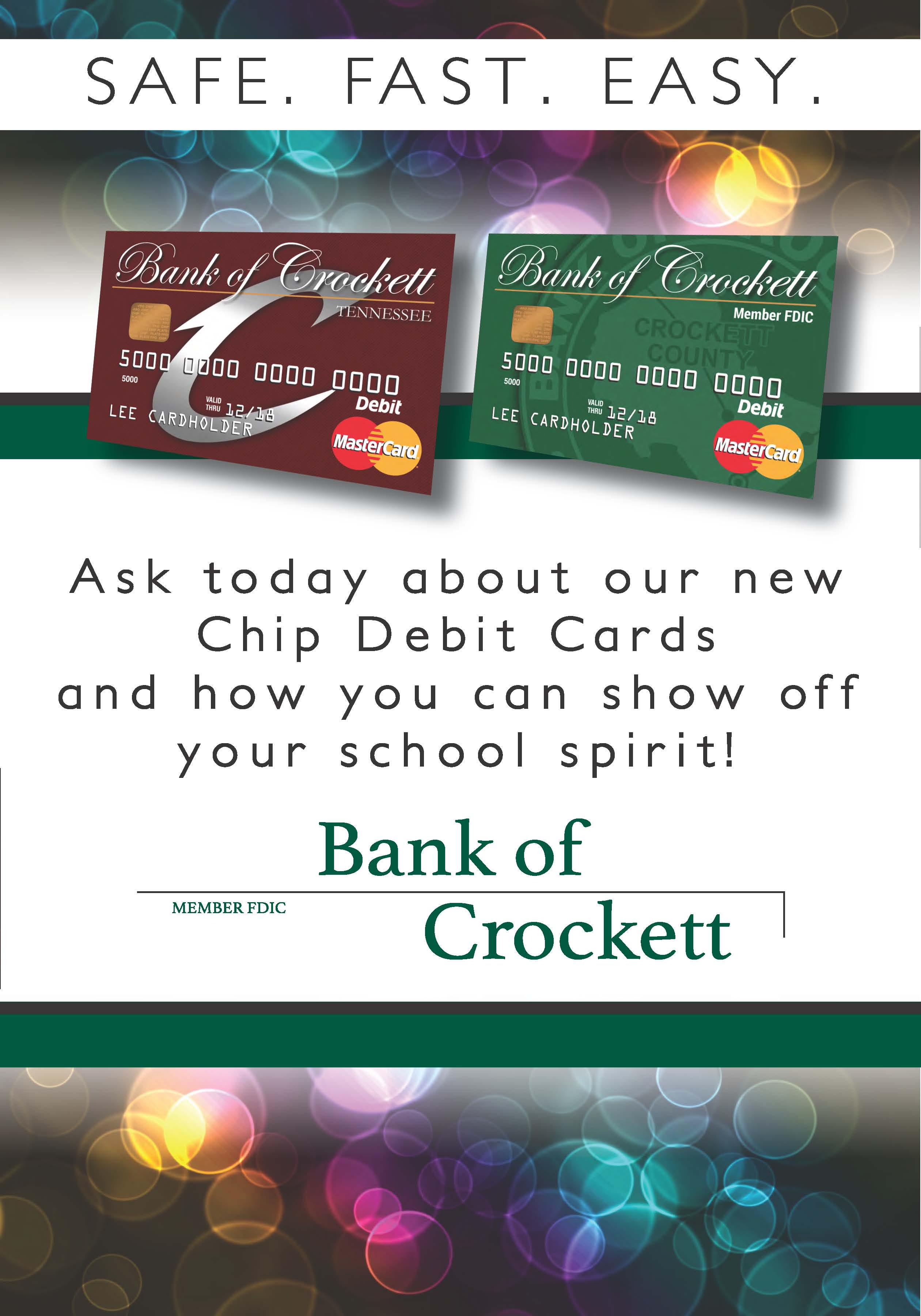 Sign up Now for Text and Email Alerts!
Do you want to bank faster and easier? Sign-up for our FREE text or email alerts. Get notified of a low balance or when your transactions have gone through. Call your local branch for more details or for information on how to sign-up!
To all Debit Card Holders
For your protection and due to the elevated levels of debit card fraud, non-PIN based transactions will have limited acceptance with merchants and internet usage. If your card is declined, run it as a debit and key in your PIN. It works every time. Foreign internet activity will be declined except under limited circumstances.
Please call us with any debit card questions at:
(731) 287-4909
(731) 445-9587 (after hours)
1-800-264-5578 (lost or stolen card)
Who We Are
Bank of Crockett has a long history of service to the people of Crockett County. Established in 1887 and opening for business in the Spring of 1888, we are the oldest bank in the county. The main office has always been located on Main Street in Bells. Before the middle 1900's, we had added a branch in Crockett Mills, Tennessee and acquired the Peoples Exchange Bank in Gadsden, Tennessee. These three offices served our communities and surrounding areas until 1996 when we had an opportunity to purchase two separately owned branches in Alamo, Tennessee.
Learn More...
© Bank of Crockett
---